OSHO International Online team
Aditi
Aditi has been with Osho for many years and is a qualified psychologist and experienced psychotherapist. She is bringing her love for meditation into her work with people on an individual base or in groups for many years.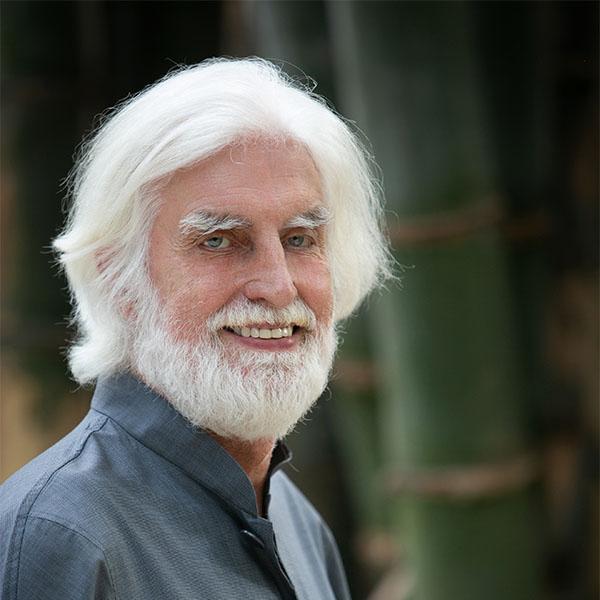 Amrito MD
Amrito MD is an English- and US-trained physician before studying meditation as a basis for exploring holistic approaches to wellbeing. He was Osho's personal physician, taking care of his body for many years including the final days.
Aneesha
Aneesha is a certified and registered Holistic Counselor, with training in the OSHO Meditative Therapies, Body Oriented Trauma Work, and many more. She has 21 years of meditation experience and practice in mindfulness and therapy.
Anekant
Anekant is a trained N.L.P. trainer and hypnotherapist, he considers though the 40 years of experience and a deep grounding in Osho meditations to be the underlying foundation of his work. Individual sessions are his favored way of working.
Angela
Having resolved deep trauma from early childhood that once thwarted her relationships, Angela loves supporting men and women who are in the grip of a toxic relationship. Using Osho's approach to therapy you will find the root cause of your suffering.
Anil
With his entrepreneurial experience and trainings in OSHO Active Meditations, clinical hypnosis, breath and body traumas, Anil supports entrepreneurs, leaders, seekers, parents and children with transformative breakthroughs and meditation.
Asmita MD
Asmita MD was born in Bogota, Colombia and worked as a pediatrician for ten years before she arrived at OSHO International Meditation Resort in Pune, India where she discovered meditation and new ways of seeing life.
Bela
Bela knew she wanted to become a primal therapist after completing her own primal process in the early 90s. After coming into contact with Osho she also knew she wanted to learn, understand, and implement Osho's vision in her work, which is ongoing.
Charna
Charna first discovered Osho and his vision in 1983. He was present at the time when the OSHO Meditative Therapies were created by Osho, and he participated in all of these newly offered courses which now facilitates.
Darshan
Darshan masters various energy healing methods, including the original Reiki from Japan. Trained by Bert Hellinger she has been an All-Issues Constellator for over 20 years working with: health, relationships, wealth, inner child, to name but a few.
Devendra
Devendra Singh Dewal is a Facilitator, Trainer and Coach in the areas of Meditation and Mindfulness, Stress Management, Emotional Wellness, Communication, Counseling, and other skills for conscious living, with more than 40 years of experience.
Dhyan
Dhyan's passion for authentic transformation has brought her deeply into different kinds of work in the world of Osho. An experienced meditator and facilitator, with more than 20 years' experience, she has been trained in and facilitates all OSHO Meditative Therapies and many more.
Dhyana
Dhyana is currently based in Berlin and loves sharing her passion for meditation, dance and awareness. She is a certified facilitator of the OSHO Active Meditations. She also facilitates Sufi Whirling and Dance Alchemy around the world in both English and Spanish.
Dhyani
After meeting Osho Dhyani has immersed herself fully in Osho's work. In 2008 she studied Somatic Experiencing, and continues to work with this method in her sessions where people can learn about the nervous system and how to self-regulate, resource, and heal past traumas.
Garimo
Garimo is a long-time facilitator and trainer for OSHO Reminding Yourself of the Forgotten Language of Talking to Your BodyMind. She is trained in hypnosis and is a long-time meditator, with a deep understanding of this process.
Kimaya
Kimaya is a holistic therapist, facilitator and trainer in the field of bodymind, energy work and meditation with more than 25 years of experience. She has a unique approach based on body-oriented therapy, subtle energy work and above all, meditation.
Lahma
Lahma's whole life is focused around yoga, meditation and healthy living. She studied psychology, hypnosis and various yoga styles and her unique approach is based on her years living, working and facilitating the Osho way around the world.
Maneesha
Maneesha's sessions – on meditation, all life-related issues and those around dying – are based on her over 47 years' experience of meditation. As a qualified psychotherapist, she has gained an added awareness of the human psyche.
Nadeen
Nadeen has worked as an Osho session giver and facilitator for over 30 years. He trained to facilitate OSHO Active Meditations as well as the OSHO Meditative Therapies. He is also certified in Hypnosis and various bodywork techniques.
Neelam
Neelam discovered OSHO Meditations in 2005 and since then integrating meditation into everyday life became naturally needed – be it working on the computer, walking in nature, enjoying her niece and nephew.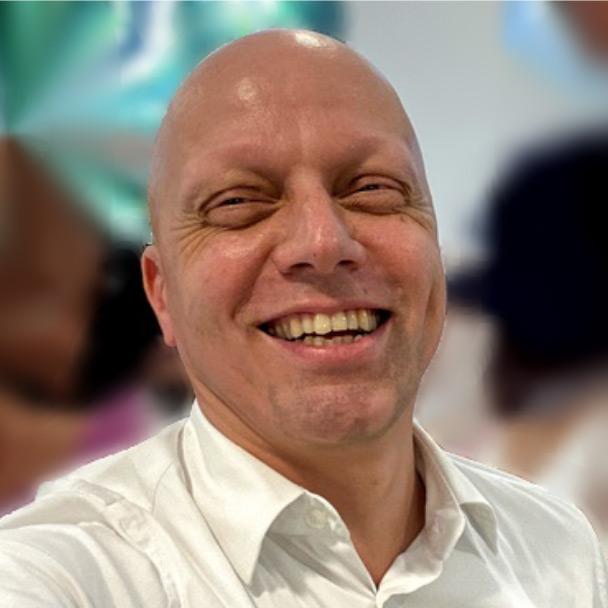 Nidal MD
Nidal is an experienced and passionate facilitator in both OSHO DeHypnosis and OSHO Meditations, which he uses to support people in their inner growth. Originally a medical doctor, he started using medical hypnosis in his work.
Oma
Oma was 23 years old when she fell in love with OSHO Active Meditations. Her interest is in learning the art of bringing awareness and meditativeness into daily life. Oma is part of the therapeutic team in a clinic for psychotherapy and psychosomatic issues.
Poorna
Poorna is from a health care background. Observing the effect of illness on the body and its final death is what provoked her search towards meditation. She is passionate about OSHO Meditations which she has been facilitating globally since 2012.
Radha
Radha is a relationship coach and meditation facilitator. At the core of her work is an understanding that all the struggles we experience in our relationships point to parts of ourselves which we perceive as deficient.
Raj
Raj was a practicing lawyer when he came across an Osho book and then, soon after his first Osho Dynamic Meditation, he quit his law practice and has been with Osho ever since.
He is trained as an Osho Therapist.
Raso
Raso first came into contact with the Osho proposal in 1978 and was set to complete her thesis in pedagogy from the University of Florence. Afterwards, enriched by the experience of the OSHO Meditation Resort, she opened an Osho Meditation Centre in Florence.
Richa
Richa graduated in clinical psychology. She includes Osho's meditations and insights in her work and in her day-to-day life. She is one of the first practitioners of Craniosacral therapy and Somatic Experiencing® trauma healing in India.
Ritu
Ritu a practicing holistic counselor, is a facilitator in the Path of Love Retreat, a biodynamic craniosacral therapist, who specializes in trauma resolution by the Somatic-Experiencing method. Since her first meeting with Osho in 1978 her life has revolved around his meditations.
Sadhana
Sadhana has been facilitating OSHO Meditative Therapies and OSHO Meditations for over two decades. She has worked with hundreds of people from around the world and found that these meditations are equally effective for all cultures and ages.
Sambhavo
Sambhavo is a therapist from Italy with a master's degree and a PhD in clinical psychology.
He constantly searches, explores, and works on himself, experiencing new methods, approaches, and self-development processes.
Sarid
Sarid loves sharing his passion for meditation. He is a certified facilitator of OSHO Active Meditations and the OSHO Meditative Therapies. He is actively involved in organizing and facilitating meditation groups, meditation retreats and festivals in Germany.
Satsavya
Satsavya has 35 years of experience with OSHO Active Meditations and is a certified facilitator for the OSHO Meditative Therapies. Certified in 2004, she leads a successful Trager® Practice in Holland that has been transforming and inspiring many towards a balanced and healthy life.
Shunyo
Shunyo has been practicing Osho meditation techniques for 45 years. She has travelled throughout the world conducting courses, trainings and meditation retreats. Her training in meditation began whilst living for 14 years in close contact with Osho, as part of his personal staff.
Siddha
Siddha was born in Japan and has been actively facilitating OSHO Meditative Therapies. The simplicity of the process and the freshness it brings to the participants amazes her every time when she shares it.
Sindhu
Sindhu is deeply passionate about all things Osho and has been practicing and sharing them, alongside OSHO Meditative Therapies for the last 19 years. In 2003, she met Osho's personal dentist, Devageet who introduced her to OSHO Transomatic Dialogue Therapy.
Sneha
Sneha realized it was time to discover more about herself and in 2010, she found herself in India at the OSHO International Meditation Resort. She is currently facilitating OSHO Meditative Therapies, OSHO Active Meditations, Women's circles, Energy Readings.
Sudheer
Sudheer has been a meditator for over 50 years and has a gentleness that makes him very relaxing to be around. He is also trained in Hypnosis, Self-Hypnosis and NLP and is experienced in helping people accept death consciously and joyfully. He is one of the co-creators of the OSHO Bardo
Sudhir
Sudhir first came to Osho in 1977. Meditation has been his underlying adventure ever since. He trained in Osho Astrology in 1985 and is passionate about using astrology as a tool to unfold and explore what is and what gets in the way of us being with life as it is.
Suheiwa
Suheiwa discovered in 1999 Osho's books which inspired him to travel to Pune, India where he started exploring Osho meditations and himself. With his ongoing meditation practice, he translates Osho's teachings into his OSHO Human Design readings.
Turiya
Turiya is an experienced bodymind trainer, Feldenkrais practitioner, hypnotherapist, OSHO Meditations facilitator and published author who has been working in the field of bodymind integration and meditation for 25 years.
Vatayana
Vatayana is a qualified remedial educator from Germany and a longtime facilitator and trainer for those working with the OSHO Meditations, the OSHO Meditative Therapies, and the OSHO Zen Tarot.
Vayu
Vayu brings a strong background of meditation and introspection to her work as an astrologer. She has been supporting people to recognize their essential nature for the past 25 years with her chart readings which have a strong focus on the "Dark Moon".
Veet Mano
Veet Mano first came to Osho in 1978 and since then has been fully immersed in the OSHO Active Meditations and OSHO courses. He now shares the meditations and courses around the world through his OSHO Institute for Emotional Balance and Meditation.
Yatri
Yatri met Osho in Crete and from there his life has changed. He has a passion for meditation and his natural playfulness and joy provides the safe and easy ground for everybody to explore their inner reality.
Yuhan
Yuhan has facilitated yoga, meditation, dance therapy, and sound healing around the world for the past 10 years. She has completed the OSHO Active Meditation Facilitator Training and OSHO Hypnosis Facilitator Training.